Facing a backlog of more than 3,500 applications, Gov. Mike Parson has granted clemency to more people than any Missouri governor in the past four decades.
Clemency, an umbrella term that encompasses pardons, reprieves and commutations of prison sentences, is a selective process. In Missouri, officials say it's also color-blind.
"There is no available data to demonstrate the racial makeup of applicants for clemency," the governor's spokesperson, Kelli Jones, said in an email. "Thus, the Governor's Office does not know the race of clemency applicants."
Not knowing the race of an applicant could limit case-by-case bias, but it also makes it difficult to track disparities.
An analysis of available demographic data conducted by the Missouri News Network indicates that almost 90% of those who have been granted clemency by the governor are white.
Clemency refers to a handful of executive actions. Commutations end or shorten inmates' sentences, pardons restore offenders' civil liberties, and reprieves suspend or delay their sentences. Governors are not required by law to grant clemency, as it's an optional executive action.
Andrew Bailey, the governor's chief general legal counsel, said that since Parson took office, some changes have been made to the clemency applications to reflect changes in the law and to focus on criteria that are important to the governor.
When deciding on pardons, some of the factors Parson considers are applicants' community involvement, family life, age and the severity of their offense, Bailey said. For commutations, the nature of applicants' offenses and their behavior during incarceration are reviewed.
As of June 2022, Parson had approved 316 pardons and 18 commutations and denied nearly 1,440 applications since taking office, according to his office. There were about 1,957 applications pending, Bailey said.
Who gets clemency?
A Missouri News Network analysis of people granted clemency from December 2020 through May 2022 points to a race gap.
Because of the lack of public information, reporters matched names of those granted clemency by the governor during that time period with names in the state Department of Corrections' public database. That database includes demographic information and charge information of people convicted of crimes in Missouri through 2021. The analysis matched 219 of 318 names.
Of the 219 matches, 89% were white and 85% were male. Parson pardoned nine more people in June who were not included in this study.
The almost 100 people who could not be conclusively identified were either not present in the database under the same name, or there were too many people with the same name, so their demographic information could not be determined.
The governor's office said there is no breakdown of applications by race or how many people of each race have applied for clemency.
Bailey acknowledged more data should be collected. But sending back applications that have already been received to collect new information, such as additional demographics, could further the backlog, he said.
The office will brief the next governor on its processes, however, and hopes to see further reform, Bailey said.
In 2021, the state's prison population of about 23,137, broken down by race, was about 34% Black and 63% white. It was about 91% male and about 9% female, according to the Department of Corrections' 2021 offender profile.
The sample of people granted clemency is not directly comparable to the demographic breakdown of the prison population because commutation applications are typically submitted when someone is in prison, and pardon applications are submitted outside of confinement. The list of those requesting clemency also spans decades.
Tom Bastian, deputy communications director for the American Civil Liberties Union of Missouri, and the union's executive director, Luz María Henríquez, said data are typically hard to come by in the clemency system as a whole.
"Since clemency numbers vary greatly from state to state or administration to administration, it's hard to get an accurate picture of how deeply the disparities are rooted," Bastian wrote.
The ACLU advocates for a process called categorical clemency, which means everyone in a specific category should be granted clemency, Bastian wrote. An example of this would be recommending clemency for all people convicted under drug sentencing laws that have changed over time.
Inequality in the clemency system can present itself in a few ways, Bastian wrote. People with political, economic or social capital may use these resources to their benefit. Cases that draw media or outside support may also catch more attention.
More specifically, he wrote, sentencing disparities between crack and powder cocaine use show overwhelming racial biases.
"Clemency, by design, is a corrective tool to address the inequalities in the justice system," Bastian wrote. "While the appeals processes are lengthy and resource intensive and we know do not generally have favorable outcomes to reduce disparities and correct for injustices, most governors have the full authority to right these wrongs."
When Parson started to address the backlog of clemency applications, the ACLU of Missouri viewed it as a positive contrast from former governors, Bastian wrote. He added every clemency request deserves a prompt, thorough review because the governor is able to directly impact Missouri's mass incarceration problem.
Applying for early release
Dawn Huston of Marshall, who was sentenced to 15 years for being the "middle man" in a drug deal, was released early after her sentence was commuted in January, about four years after she applied for clemency. She ended up serving eight years in prison over 5 ounces of marijuana.
When she served her time at the Chillicothe Correctional Center, Huston said, the race breakdown of those granted clemency seemed pretty even. She said both Black women and white women were among the last few that she knew had received clemency.
Huston said she has heard of people with different sentences than hers who have waited longer to receive clemency. She said that everyone throughout the criminal justice system struggles in their own way but that people of color like her often have a difficult time.
"I think Black people have it harder being locked up than white people do," Huston said.
When Huston applied for her commutation, she didn't really know what she was doing. She said she didn't have much guidance, and her main frame of reference came from asking the women around her how they filled out theirs.
People seeking clemency apply to the Missouri Board of Probation and Parole, which reviews all applications and sends letters to the governor that recommend whether an applicant should receive clemency. The final decision rests with the governor.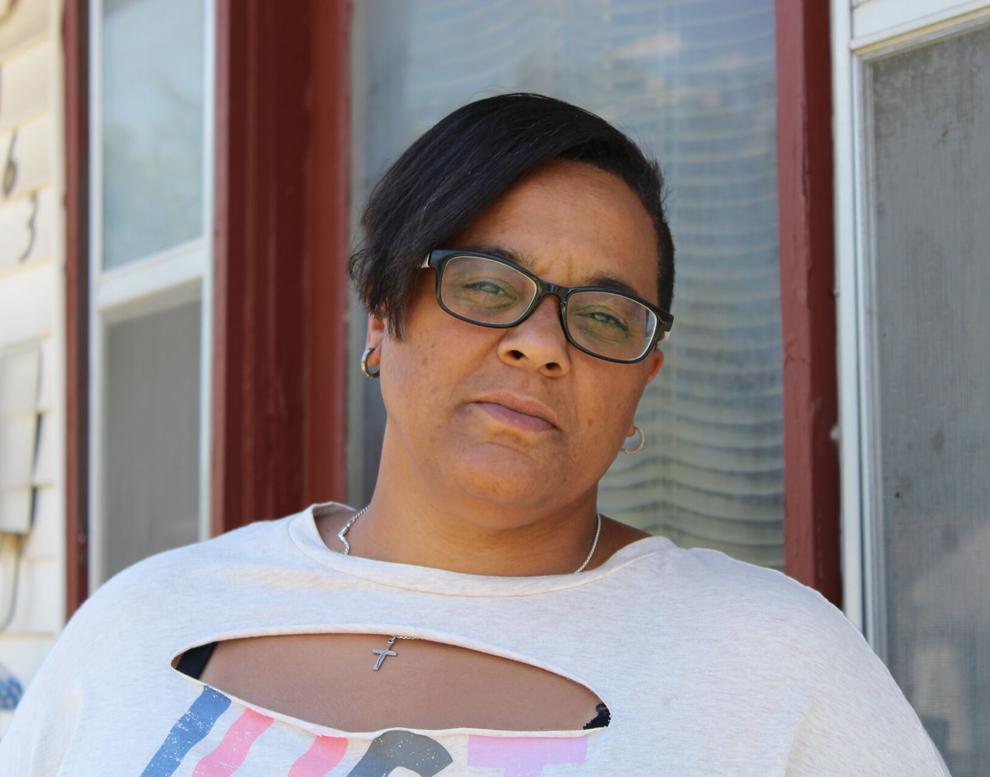 An email from Probation and Parole said reports include descriptions of:
The circumstances surrounding the offense.
The behavior or conduct of the offender while under supervision.
The impact of the crime on victims.
An offender's community involvement after supervision.
The offender's attitude in official and community settings.
An evaluation and recommendation from the field office based on the above considerations.
"The Board reviews this report along with the application and the information sent with it, including letters of recommendation/support, achievements etc.," the email read. "These are reviewed by a full Board, a majority decision is sent over as the Board's recommendation to the Governor's Office."
Applicants are not required to pay any fee and should receive written notification when a final decision has been made in their case, according to the Department of Corrections' website.
Bastian said wait times are a problem that comes from a case-by-case clemency model. It can take years for some cases to be reviewed, and different governors' administrations may lack adequate staff to help review everyone's application promptly.
A state 'that forgives but does not forget'
Pardons do not expunge criminal records, Stacey Lannert, a district defender for the Missouri State Public Defender system, said. Instead, she said, they indicate that a crime committed has been forgiven by the state.
"Missouri is a state that forgives but does not forget," she said.
It's rare for the Missouri State Public Defender system to take on clemency cases, Lannert said. Her experience with the clemency process came before she was a public defender, in both professional and personal settings.
Lannert did some work in clemency when she interned for former Gov. Eric Greitens and has also been through the process herself. Former Gov. Matt Blunt commuted Lannert's sentence in 2009, and Greitens pardoned her in 2018. She served 18 years for killing her abusive father.
Criminal convictions can result in the loss of some civil rights and other privileges, such as the ability to hold public office, serve as a juror and own firearms. Felons are disqualified from voting until they are fully discharged from their probation or parole or if their felony was connected to the right of suffrage, according to Missouri law.
Rachel Kozma, who was recently pardoned, said she has been judged for her criminal record throughout her adult life. She struggled to find work and housing at times, and she couldn't buy a gun, something she wanted for self-protection. She hopes her pardon will eliminate some of those obstacles.
Kozma went on to pursue a law degree but said she was unable to become a lawyer because of her felony record. She said that while in law school, one of her professors told her she couldn't take the bar exam because of her record.
"I can't pursue my dream to help others, and now I'm a truck driver," she said.
Lannert said some people struggle to advance in their careers by getting professional licenses after being convicted. Having a pardon, she said, can make the process less complicated.
"Anybody who is really serious about their future and about wanting to make a difference in the lives of others is going to seek every avenue they possibly can, and a pardon is one of those avenues," Lannert said.
Communication challenges
Kozma waited 22 years to be forgiven for a crime she committed when she was 18. She stole her parents' car and was sentenced to five years of probation with a seven-year backup sentence. Kozma was six months pregnant and made a deal with the judge that kept her from serving time but left the felony on her record.
Although her dream was eventually realized when Parson pardoned her in January, Kozma didn't find out until months later.
"We haven't heard anything in the last 22 years," she said.
Kozma, who lives in St. Louis County, said she received no communication regarding the status of her pardon, which she applied to three times in the past several years. She said she didn't know her pardon was granted until the Missouri News Network reached out for this story to ask about her experience.
"It definitely caught me by surprise, but it was the best news of my life," she said.
The governor's office communicates his decisions in clemency cases to Probation and Parole. From there, the board sends notice of the decision to applicants using the address on file, Bailey, the governor's legal counsel, said. He explained that mixups in the notification process can stem from people changing addresses.
Legal representation
Applicants can choose to hire a lawyer to guide them through the clemency process. People without the resources to do so often navigate it alone.
The lack of data makes it difficult to tell if having a lawyer impacts whether someone is more likely to receive clemency, Bastian, the ACLU's deputy communications director, said in an email. But, he wrote, "access to good legal service providers at every step of the criminal legal system can drastically change outcomes."
Ellen Flottman is a district defender who represented Lannert throughout her clemency case. Since it's the only clemency case she's handled, she said she's unsure what communication from the governor's office and the Probation and Parole Board looks like for others.
"I think mostly they're just getting a denial at the end of the process or a grant at the end of the process," Flottman said of people without representation. "I don't think they're getting much communication."
Flottman said that of the combined 16 years the two worked together for Lannert's appellate and clemency case, the clemency case took about 14. Flottman was granted special permission from the public defender commission to continue to handle Lannert's case.
"I was allowed to work on it at work, but we didn't have any kind of budget," Flottman said. "We didn't spend any state money on the case at all. I did some fundraising through private entities and had some contributions from other people that were interested in her case."
To help Lannert's case, Flottman submitted an extensive package of information, complete with affidavits and letters, to the Probation and Parole Board. Every time she had new information or witness testimony to submit, she would send it to the governor's office or board. Still, she said, there was a lack of communication from both the parole board and the governor's office throughout the process. Updates were pretty much one way, she said.
"I got very little back from them," Flottman said, "until the point when Gov. Blunt's office was taking a serious look at it."
Flottman's opinions on the process are her own and do not represent the opinions of the Missouri State Public Defender system, she said.
As of Monday, Kozma had received no written communication on the status of her pardon. Huston, who received the commutation, found work after prison and is adjusting to life as a single mother.
Sofi Zeman is a government accountability reporter for the Missouri News Network, a project funded by the Stanton Foundation that explores the impact of state government on Missouri residents. Reach me at sofizeman@mail.missouri.edu, or in the newsroom at 882-5700.
Danielle Duclos is a reporter at the Missourian covering the state government. She's studying investigative journalism and pre-law political science. Reach her at danielleduclos@mail.missouri.edu, or in the newsroom at 882-5700.
Reporter Caitlin King contributed to this article.