GERALD — Linda Trest describes how a group of about a dozen volunteers spent a Saturday morning in early July clearing debris from the former railroad corridor in her hometown of Gerald.
"We had weed eaters and pole saws and chainsaws and got saplings cut down," Trest said.
The goal was to get the corridor in a state where it could be mowed. That meant removing rocks, branches and leftover railroad spikes.
Trest is part of a motivated cohort of volunteers from Bland, Belle, Gerald, Rosebud and Owensville. They call themselves East 24. They plan to turn 24 miles of the defunct Rock Island Railroad into a biking and hiking trail. In January, Gov. Mike Parson requested $69 million be spent on the project. Missouri senators disagreed and cut it from the final budget.
East 24 has now set out to raise money itself through grants and donations. Despite the legislature's reluctance, volunteers such as Trest, as well as the Missouri Department of Natural Resources — with help from the National Parks Service — are forging ahead with the trail.
Members of the group hope their success could create a domino effect.
"I think if we can get the Gerald section done, and it won't cost too much, then that will inspire every other section along the way to get completed," Trest said.
How East 24 was born
Mark Schaeperkoetter spent his career as a lending officer in a bank in Owensville, 10 miles from Gerald.
"My family came to Gasconade County in 1857," Schaeperkoetter said.
Schaeperkoetter is a railroad history enthusiast and an active member in the local Lions Club. He didn't want to sit idle while waiting for legislative action on the Rock Island Trail.
"The facts are that we've been kicking this can down the road now for 20 years," Schaeperkoetter said.
Schaeperkoetter wanted to see if there was something he and other citizens could do to get started. His first call was to Trest, who loved the idea.
"I was so excited that we were going to take it in our own hands and not wait for politicians to decide when and if we could ever get the trail built," Trest said.
They met and began planning at Bistro at the Mill, a local restaurant right next to the old railway in Gerald.
"So we just started beginning to involve more and more and more people," Schaeperkoetter said.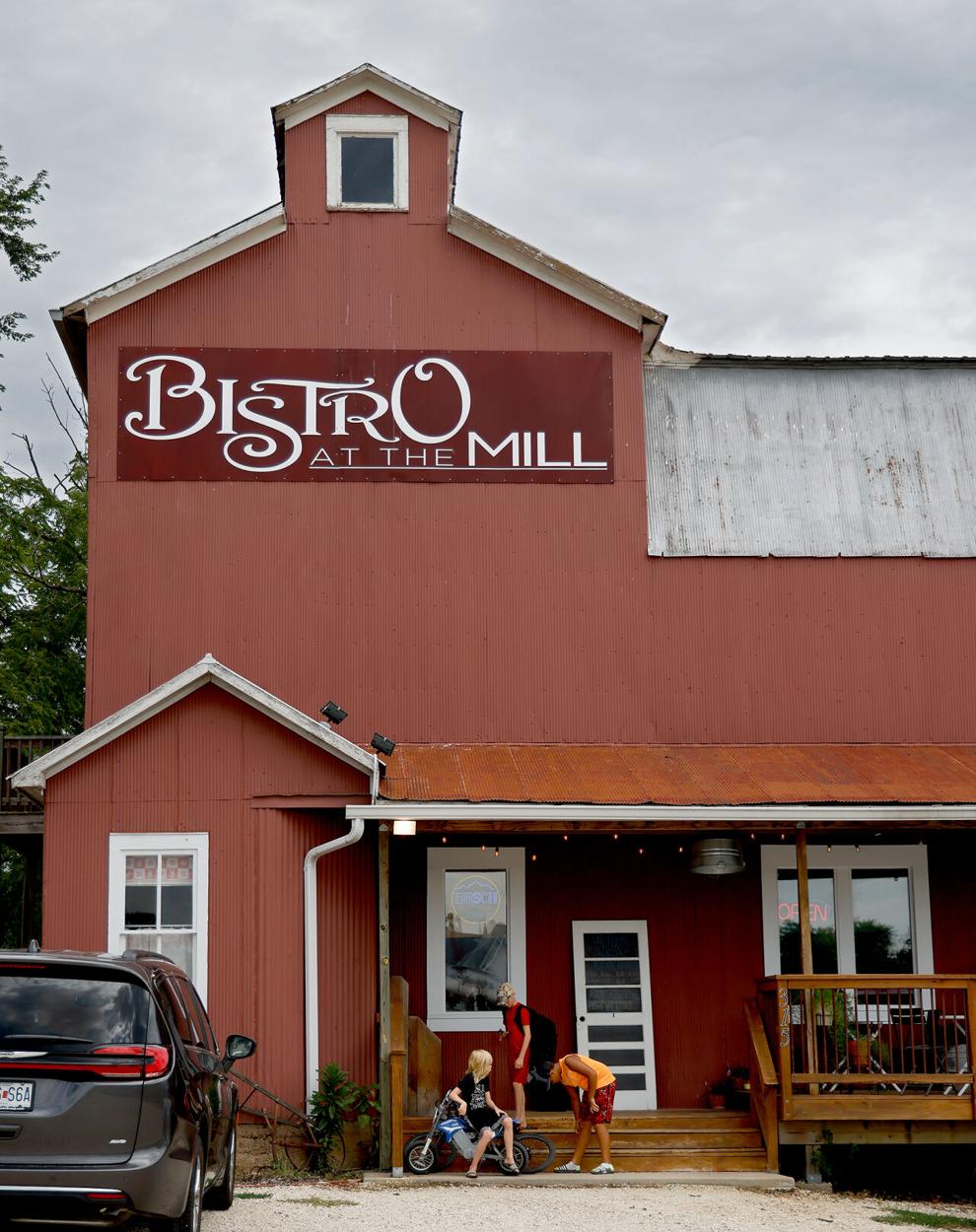 Cary Parker, owner of the restaurant, was one of those people. The bistro is housed in the historic Gerald Roller Mill. The large red building is adjacent to the old railroad tracks.
"There was a spur that pulled right off the track up to the mill. Back in the — I guess starting in the 20s — to pick up the flour products that were produced here and ship them to the National Biscuit Co.," Parker said, "which is now Nabisco."
Parker said the mill needed the railroad to get wheat from farmers and to ship the final product, the ground flour. Parker has a personal connection to the mill.
"My wife's grandfather built this building, and her family owned and operated it from 1901 until 1974," Parker said.
After that the mill closed. In the decades since, it was used as a feed store, a bar and grill and a honky-tonk.
"My wife and her sister drove by the building in 2014, and it kind of broke their hearts that their grandpa's building was sitting here in shambles," Parker said.
Parker then purchased the Gerald Roller Mill. After some renovations, Bistro at the Mill opened in June 2015.
Parker's background is in the tourism industry. He sees the economic potential of rails-to-trails programs. Especially since, unlike the Katy Trail, the Rock Island corridor goes right through the center of town.
"The Rock Island Trail going right through the hearts of all of these communities should just be a major attraction and revitalization for a lot of these small communities," Parker said.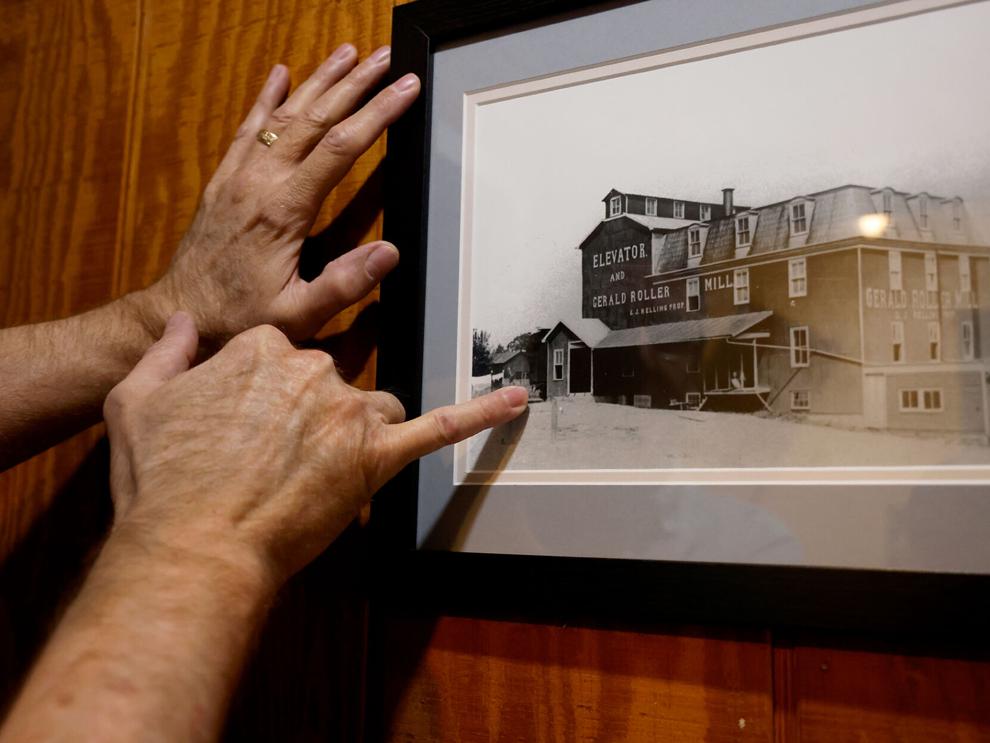 Sure, he's disappointed the legislature didn't finance the trail, but he's not deterred.
"It's not always somebody else's responsibility to do this for us," Parker said. "It is important enough that (these) 24 miles of communities are ready to step up to the plate themselves."
Rock by rock
Schaeperkoetter said the group chose this 24-mile section for a few reasons. It's long enough to attract serious cyclists. The communities in the eastern section are enthusiastic about the project. And it's flat.
"In fact, if you put a pool table in your basement, you probably couldn't level it any more than it is," Schaeperkoetter said.
Local governments for now are primarily responsible for sourcing funding for constructing their respective sections of the trail, if they're so inclined. The Missouri Department of Natural Resources has hired a staff member to provide technical assistance to communities in the grant application process, Tisha Holden, information director for Missouri State Parks, said in an email.
Holden said State Parks shares grant funding opportunities with communities as they come available. Over the next several months they'll be assisting the National Park Service with community planning workshops to help interested Rock Island towns develop a plan of action.
Ashley Newson said the Rock Island Trail is a community-led project. Newson works for the National Parks Service's Rivers, Trails and Conservation Assistance Program. She's helping Missouri communities move the trail forward by identifying funding sources and helping tailor their sections of trail.
Parker said East 24 hopes to partner with city and county governments to increase funding.
"We will just act as a — I guess — kind of a resource in trying to help fill in the gaps," Parker said.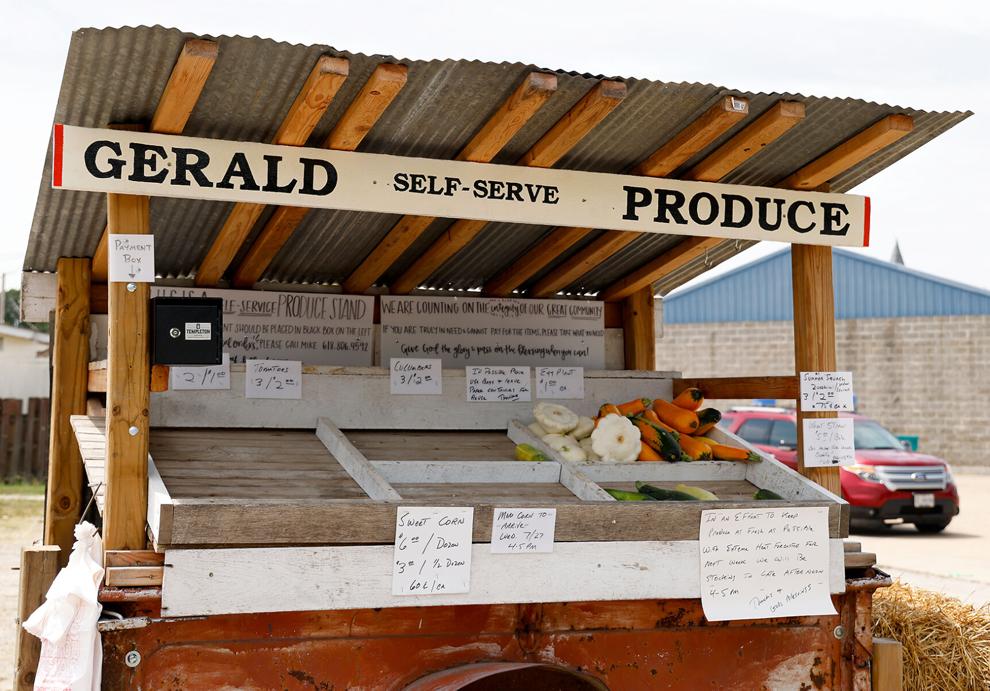 Trest said they are exploring creative ways to raise money. They will ask people to buy a load of rock for the trail or to cover fuel costs.
Based on trail specifications from Missouri State Parks, Schaeperkoetter estimates that one load of rock will cost around $160 and that total rock cost for the Gerald section will be $15,000.
"We're looking at corporate sponsorships, we're looking at organizational sponsorships, we're looking at bake sales," Trest said. "We're not turning down any revenue to make some money for the trail."
Schaeperkoetter said their main goal is to help towns make progress.
"We want to make sure that the dollars that we raise put rock on the trail," Schaeperkoetter said.
'The big kahuna'
Despite how flat the eastern portion of railway is, there is one major obstacle: the Soap Creek Bridge.
"That's the big kahuna on this section," Schaeperkoetter said.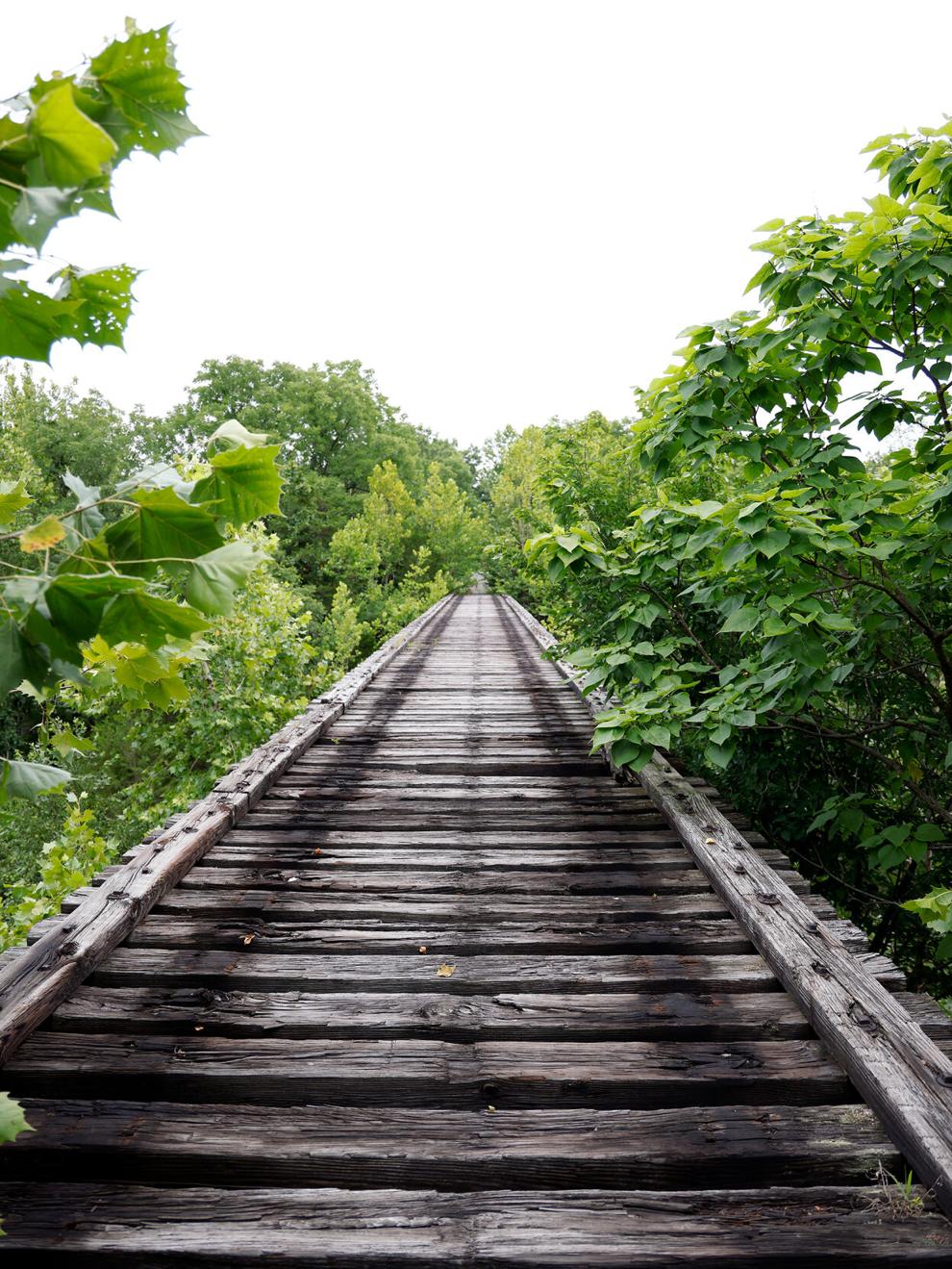 Schaeperkoetter said it was the first bridge built in Gasconade County, constructed in 1900.
"It was quite an engineering undertaking at the time," Schaeperkoetter said.
About 10 miles from Gerald, the old rail bridge is around 50 feet high and 230 feet long. The wooden planks are cracked and rotted in places. More than half the bridge is overgrown with trees and brush.
Pearls on a string
Banners that read "Rock Island Town" line the streets of Gerald. Trest said before there was Gerald, there was Shotwell.
"(It is) about 2 miles east of where Gerald exists now. It was a thriving little community," Trest said.
When the Rock Island Railroad was built, it bypassed Shotwell by about 2 miles. A new town sprang up right beside the railroad tracks. The commerce and people of Shotwell relocated. Thus Gerald began.
"Gerald was born because of the railroad," Trest said. "It almost died when the railroad left, and we're determined that the Rock Island trail will bring Gerald back."
The small town shares a school district with the neighboring communities of Rosebud and Owensville. Trest thinks a trail would more than just connect them physically.
"I think something that's necessary right now is it will help connect community spirit," Trest said. "It will help connect Gerald, Rosebud and Owensville."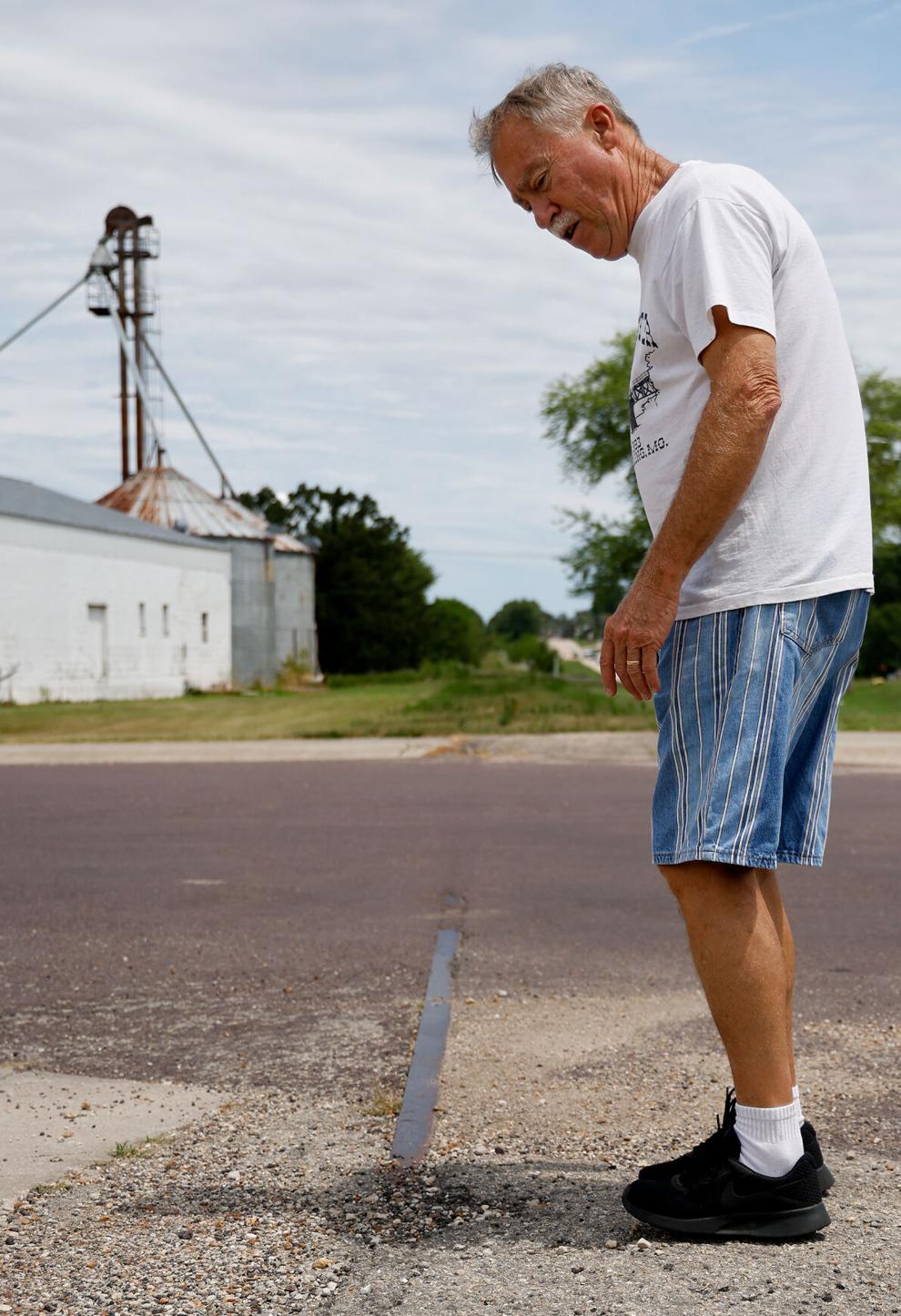 The Missouri Rock Island Trail group is another volunteer organization advocating for trail development. President Mac McNally echoes the benefits of connection.
"I think that a lot can be learned from interacting with different groups along the corridor," McNally said.
Newson thinks a state trail could even attract new residents to small towns such as Gerald.
"Recreation, amenities, contribute to why people want to move to a place," Newson said. "If you have great parks, great trails, people want to live near that, and they want to use those."
Trest was born and raised in Gerald. She left for a decade of military service then came back. She now reports on her hometown for the Gasconade County Republican.
"Gerald is my passion," Trest said.
Trest likes to think of each community along the railroad corridor as a pearl. The hope is that each town can develop its own pearl, its section of trail. Then, the legislature or donors will connect them by developing the sections in between, or the string.
"Each pearl on this string will all connect, and we'll all be a bigger community," Trest said.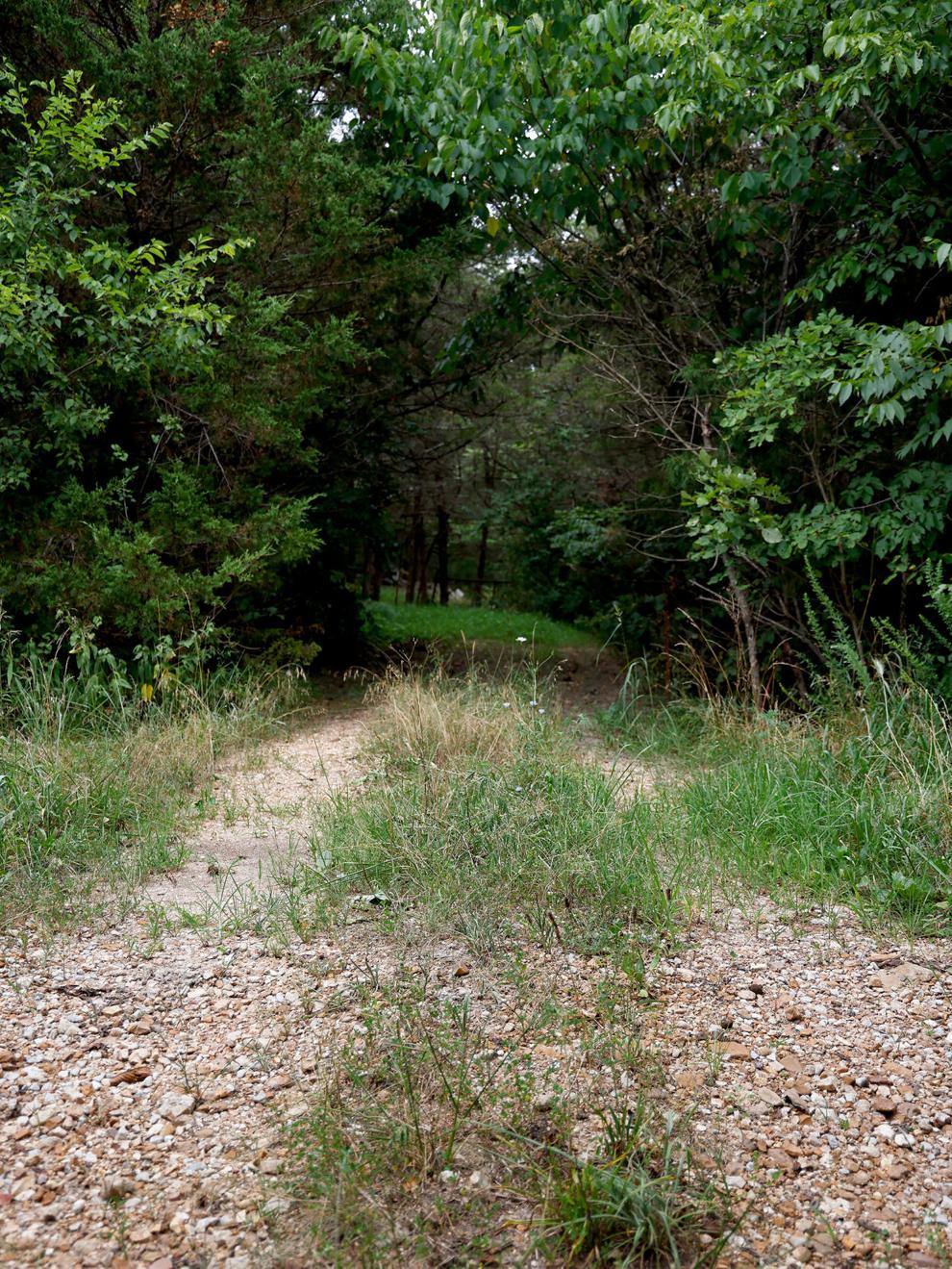 Parker agrees a state park trail running through Gerald could increase the quality of life.
"It's a rallying point ... financially, psychologically," Parker said. "It's something that the entire community can be part of, be proud of and prosper from."
Schaeperkoetter is motivated and hopeful that the eastern section of the Rock Island Railroad will be a trail in the future. And he's making plans.
"I intend to ride my bicycle from Owensville to Gerald and eat here in the Bistro."
Jana Rose Schleis is a graduate student studying investigative journalism, government reporting and public policy. Reporting for the Missouri News Network on a project, funded by the Stanton Foundation, that explores the impact of state government on Missouri residents.